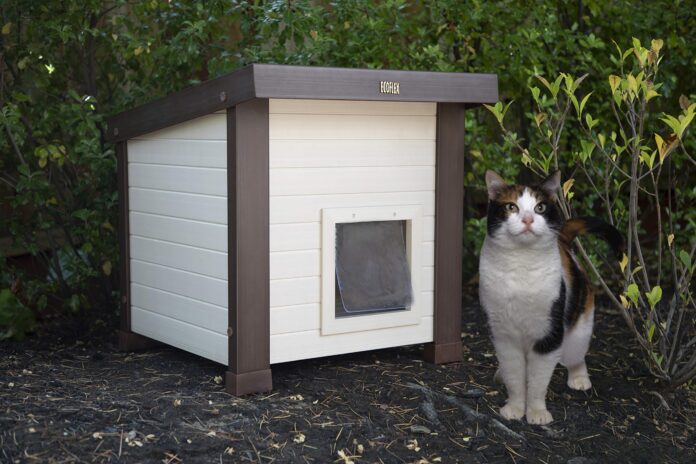 When you think of a cat, the first thing that comes to mind is probably a house pet. But there's another side to cats – they're also great at hunting and thrive when living outdoors. If you want to let your cat experience life outside but are worried about their safety, consider investing in a waterproof outdoor cat house!
Outdoor cat houses provide a variety of benefits for both cats and their owners. This blog post will provide you with a few reasons why a waterproof outdoor cat house may be the perfect addition to your home. Keep reading to learn more!
Features of a Good Waterproof Outdoor Cat House
Most waterproof outdoor cat houses have some common features, which are given below:
Construction with quality wood
Front porch
Raised house floor
Front and back door
Good quality roof
Fencing
Benefits of Waterproof Outdoor Cat House
Installing an outdoor waterproof cat house has immense benefits:
Durable
A waterproof outdoor cat house is a great way to provide your feline friend with a comfortable place to rest and escape the elements. Unlike a traditional cat house, a waterproof outdoor cat house is made with durable materials that can withstand the rigors of weather and wear. The frame is typically made from high-quality wood or another sturdy material, and the roof and walls are lined with heavy-duty vinyl or another waterproof material. This construction ensures that your cat house will be able to withstand the elements.
It Helps Keep the Cat Warm
A waterproof outdoor cat house helps in insulation by providing an airtight seal that prevents water and moisture from seeping in. This not only keeps the cat house dry and comfortable but also helps to keep the inside temperature consistent. In addition, a waterproof outdoor cat house blocks out drafts and wind, further helping to keep the cat house warm in winter and cool in summer.
A Good Quality Roof Keeps the Water Out
A waterproof roof can provide several benefits. For one thing, it will keep your cat house dry and free of mold and mildew. It will also help to insulate the house, keeping it warmer in winter and cooler in summer. In addition, a waterproof roof will protect your cat house from damage caused by sun, wind, and rain.
Raised Floorings Keep the Moisture Away
Raised flooring helps keep the house dry by allowing water to drain away from the sleeping area. This is especially important in areas with heavy rains or snowfall. In addition, raised floors help to keep the house warmer in winter and cooler in summer, making it more comfortable for your cat year-round.
Conclusion
If you're looking for a durable, weatherproof cat house that will keep your feline friend warm and comfortable all winter long as well as cool in the summers, then the Outdoor Waterproof Cat House is a perfect choice. With its easy assembly and low-price tag, and gives your cat its own space to sleep and relax. There's no reason not to add one to your backyard this season!