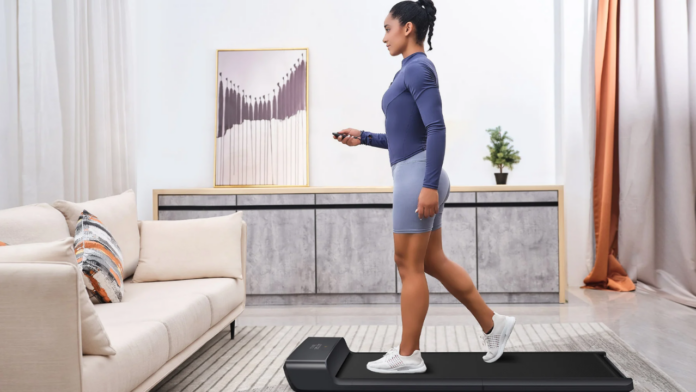 Are you concerned about your fitness? But you are working from home and you get no time to go for a walk or gym to stay active all day long. There is no need to worry about it because here you got a perfect solution. A high-quality foldable walking treadmill will work for you perfectly.
A foldable walking treadmill is the perfect solution for you if you are a lazy person or don't want to go outside for a walk. A walking pad or a foldable walking treadmill will not only give you a perfect workout solution but also consume less space. You can easily store it wherever you want to.
So in this article, you will get to know about the features of the walking pad foldable treadmill that make it even more worthy for those who are working from home. So if you are interested to know about this highly efficient thing let's dig into this article to get more and more information.
Features of a foldable walking treadmill
Unique Foldable Design
One of the great things about the latest foldable walking treadmill is its 180-degree folding ability, you can fold your treadmill and save lots of space. Its foldable feature allows you to store it in the corner of your room or under the sofa at the home or office. This unique foldable design technology is highly convenient.
Digital Monitor
Now monitor all of your workout activities with the help of a digital monitor. This screen includes KS fit app that helps you to check your, time, speed, steps, and calories you burned. Now keep everything on track with a digital monitor.
Simple But Exceptional
These treadmills are made by using alloy frames, and consistent black paint. They have a very basic shape but still, their shape makes them highly attractive by balancing the aesthetics and sense of strength. You can also adjust different heights and modify the handrail according to your needs
Speed Control Technology
Another greatest thing about foldable walking treadmills is their latest speed control technology. Now with intelligent technology, these foldable walking treadmills can match the speed according to your steps. But only in walking form. You can also set automatic mode. This model is highly effective if the treadmill is being used on the carpet.
Other Features
There are lots of other features that make the treadmill or walking pad even more worthwhile. Those highly effective features include the following.
You can use these foldable walking treadmills as a desk and adjust them according to your height.
You can work and walk together with these affectionate treadmills.
They are highly comfortable and secure to use at home
Contain a safety belt to ensure your safety
Control all the adjustments with compact remote control
Final Words
Having a high-quality foldable walking treadmill at home is one of the best things you own. With the help of a foldable walking treadmill, you can not only make your daily life active but also you can save lots of your time. If you are interested in buying one of the greatest foldable walking treadmills you can visit the website of walking pad.