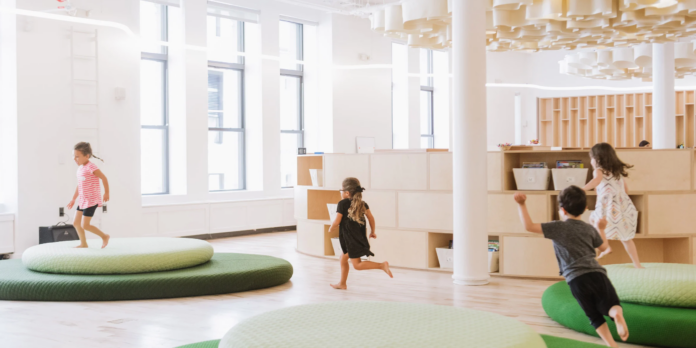 The preschool your child goes to determines how they progress with their education and lives. Many parents never give preschool much thought and end up with poorly adjusted children. For this reason, centers like the lacochild have an excellent Montessori curriculum for your child. You'll be happy to know that your child learns and adapts to the best environment and education system. Here are some of the reasons you need to enroll your child in a Montessori childcare center.
Benefits of enrolling your child in a Montessori childcare center
Montessori has been around for many years, and parents who have children in these centers have seen the excellent benefits. Do you want to give this system a try? Here are the main reasons you should not hesitate to check out Montessori centers for your child.
Your child learns how to cooperate
Montessori puts children of different ages and abilities together and allows them to work on many activities. Your child gets to see first-hand what it means to work with others and how that helps them learn. It makes them better placed to work in environments that need cooperation. Your child will also have good communication at home with family members because they have the right skills.
Your child feels like they belong
As children grow, the most important thing for your child is to feel like they are part of something. They want to feel appreciated and accommodated. In Montessori centers, that is precisely how they will feel. Their needs and wants will be catered to, and they will have a role to play in class. You are sure that your child comes out as a well-rounded individual through this. Many students who have undergone this system find it easy to adapt to further education.
Your child gains decision-making skills
The one thing you will realize with Montessori is that your child will keep getting tasks with different difficulty levels. The situation might seem stressful at first, but they all help your child become better at making tough choices and working under pressure. As time goes by, their decision-making skills will significantly improve, which you want. Teachers take each student differently to ensure they learn at their pace. Even when your child is a slow learner, they get equipped with the best decision-making skills.
Your child learns in a way that suits them
Different children understand concepts presented in different ways. Montessori has a curriculum for all learners; it doesn't matter how exceptional your case is. These programs are tailored to cater to the diverse learning needs of each child. Your child will not be left behind and can still gain basic knowledge of the different concepts taught.
Conclusion
A Preschool will determine the kind of education your child has. It also determines the attitude your child has towards school. For this reason, you need to ensure you enroll your child in a good school. Our Montessori childcare center is tried and tested and will ensure your child falls in love with school and learning.