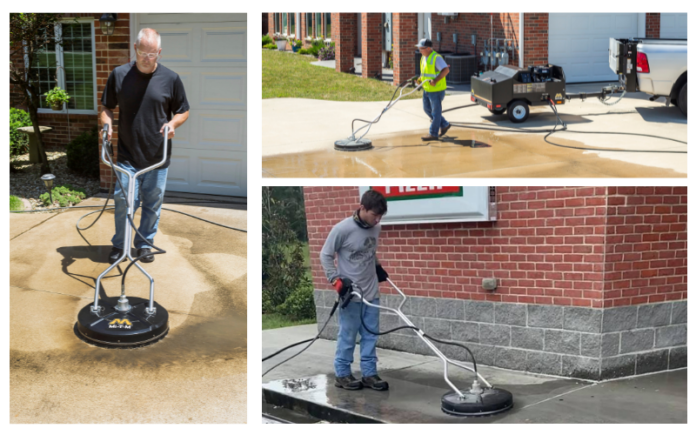 In recent times, creating and maintaining a clean and attractive house isn't as stressful as it used to be. Technology has improved in so many ways that it has made practices like this seem like a walk in the park. Tools have constantly been invented to help ease the stress of cleaning the house, and the most recent and easiest is the pressure washer. This article discusses five reasons you need to drop your current-old cleaning tools and go to the store as fast as possible to get a pressure washer.
Time-Saving
One of the most notable benefits of having a pressure washer is that it helps to save time. Pressure washing removes tough and stubborn stains that usually take forever to remove in just a few minutes. It also saves you from wasting time preparing cleaning solutions and skips the stress of scrubbing. It also saves a long time of cleaning hard-to-reach nooks and crannies, dirt, and stain by just pointing the nozzle at the area.
Remove Tough Stubborn Stains 
Another use of pressure washing is that it helps remove long-standing, easily gathered mid or tough stains. The washer uses a high-pressure water jet to knock off the dirt like a constant rain of water blows. The washers are also equipped with accessories like chemical injectors, rotating nozzles of different sizes, and multiple modes like the 4-Mode Nozzle, sandblasting nozzles that make heavy-duty cleaning look like a piece of cake.
 Cost-Effective
 Another reason you should get a pressure washer today is because it is very cost-effective. An average home uses less than 50 hours on a pressure washer per year, and the life expectancy of a washer is 500 years. That implies that you get to enjoy cleaning with ease for an average of 10 years once you buy your washer, all while using lesser water to clean. It also saves you the cost of buying detergents and biological cleaning agents, as only water itself is enough to do the trick with this machine.
Prevent Repairs 
It is important to note that dirt and stains not only make a building look unattractive. Unattended dirt and mud in bricks tend to rot and deteriorate with time. Pressure washing helps remove this dirt and prevent repairs, reducing maintenance costs by regularly cleaning the walls, windows, and roof.
Improvement Of The Outside Value
The use of a pressure washer helps you to immediately abolish the dirt and grime in your compound ( garden door & chairs, walls, fences). This will make your house more attractive, thereby increasing your property's value, especially if it is on the market for sale.
Conclusion
A pressure washer is genuinely the future of the cleanliness of your home. This machine is easy to use and highly efficient. Proper usage of a pressure washer assures you no stress of cleaning for a very long period.