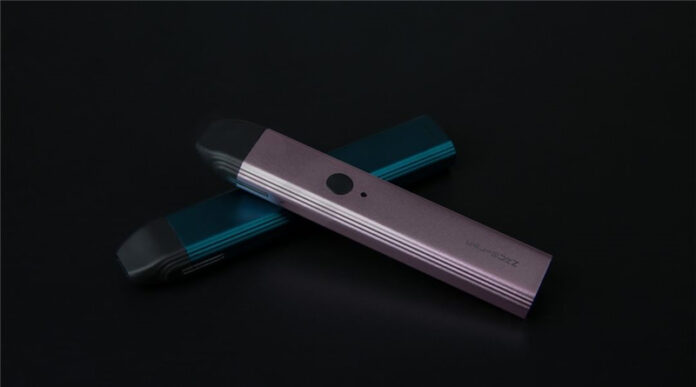 POD vaping systems have taken over other types of e-cigarettes and vapers due to several notable advantages that aren't found in others. There is no issue with non-compatible components, and you don't have to worry about error messages. Among the open pod vapers, the Uwell Pod System is touted as one of the best on the market with in-demand features.
But before you jump on the vaping bandwagon, there are a few things you need to consider, such as price, battery time, your preferred style of vaping, and more. So, here is a guide to let you in on some essential considerations before buying a POD system. Let's begin.
5 Essential Considerations before Buying a POD System
1. Battery Life
The battery of a vaping pod system is measured in mAH. It is essential to consider the battery life and timing of the vaping device before buying it. The battery life suitable for you depends on your lifestyle and your use. As a general rule, never buy a pod system with a battery below 400 mAH. A battery between 400 to 600 mAH will last you for 10-12 hours.
If you are a former smoker and are on the journey to quit, it is better if you buy a POD system of 1000 mAH as it will last you a whole day, and you won't have to go through the frustration of charging it again and again.
2. Mouth-To-Lung or Direct-To-Lung
Mouth-to-lung (MTL) method of vaping means that when you draw on the vape, the vapors go into your mouth first and then into your lungs. This vaping method is similar to smoking a cigarette and, therefore, more popular with vapers and smokers trying to quit smoking and shift to vaping.
The other method is direct-to-lungs (DTL) which involves taking the vapors directly into the lungs. The vaping setup in this type is more powerful and produces a more robust and bigger vapor cloud. Most of the pod devices offer the MTL method of vaping.
You can choose to go with any one of these vaping systems. However, the MTL method is more popular with beginners as it is easy to control and gel.
3. Pre-filled PODs and Refillable PODs
You can refill the pod with the vaping liquid when it gets finished in an open refillable POD. For pre-filled or closed PODs, you must throw out the pod when the liquid is used up and replace it with the new one. Refillable pods will save more money in the long run than pre-filled PODs, but you can choose the one that best fits you.
4. Price
The cost of the POD system is a must when choosing the vape device. If you are going for pre-filled PODs, consider the cost of changing them as well. They can accumulate in the long run. Several pod systems like the Uwell POD system come at a very reasonable price. The one you choose depends on your budget.
5. Activated By Draw or Button
The draw-activated device starts when you draw the vape. Button activated starts by pushing a button. Draw activated can give you a closer experience of smoking, but it can also have issues with sensitivity and sensors if not chosen correctly.
The button-activated device can fire up while lying in your pocket and waste away the liquid and the coil. Both have benefits and drawbacks. It entirely depends on you to choose the best one.
Conclusion
If you choose the POD system carefully before hitting the add-to-cart button, you can get a remarkable vaping experience and the worth of your money. Price, battery, activation, POD-style, and vaping are all critical considerations. If you are a beginner, start easy and don't buy anything too powerful. Get acquainted and then move on to more potent DTL stuff. Vape your worries away.