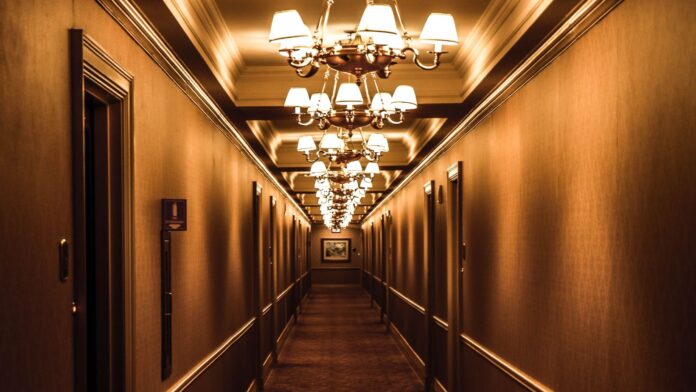 Lights have always been the easiest, most affordable, and most striking way to enhance the aesthetics of a place. Adding solar pathway lighting to your outdoor space is a quick and easy way to spruce up your yard, walkway, or driveway of your residential or industrial, and commercial building while adding a functional touch.
With so many choices available in the market, it can be hard to know what features are most important when shopping for solar lights. To help you make the right choice, here are some of the key considerations to keep in mind while shopping for solar pathway lights.
What Are Solar Pathway Lights?
Solar pathway lights are a great way to add style and some extra lighting to any home or garden. These lights absorb energy from the sun during the day and then emit that solar energy in the form of ambient light during the night. Not only are they environmentally friendly and require no wiring, but they also have a long lifespan, with most models lasting up to a year before needing to be replaced.
Furthermore, these lights come in an array of colors and styles making them easy to match with other decorative elements in your landscaping. Solar pathway lights can help create a warm and welcoming atmosphere for anyone entering your home.
Features to Look for When Buying Solar Pathway Lighting
Following are some of the features that you should check off your list while buying solar path lights:
Durability & Weather-Resistance
The first thing to consider when choosing solar pathway lights is durability and weather resistance. Look for lights that have been designed to withstand extreme temperatures as well as other harsh weather conditions such as rain, snow, and wind. This will ensure that your lights last longer and don't require frequent replacement or maintenance.
Brightness & Color Temperature
When it comes to brightness, the higher the lumens (measurement of light emitted from a source) the brighter the light will be. But this isn't the only factor you should consider; you also want to think about color temperature which affects how bright or warm a light appears. Additionally, different colors can create different moods or atmospheres in your outdoor space so think about how you want it to look before making a purchase decision.
Battery Life & Charging Time
Solar-powered pathway lights collect energy from sunlight during the day and then convert it into electrical energy at night when they turn on automatically. That said, not all solar lights have equal battery life—some may last 8 hours while others may last up to 10 hours depending on their size, power output, type of bulb, and other factors. Additionally, some solar lights take longer than others charge which can affect their performance over time so make sure you research each product carefully before buying.
To Wrap Up
When shopping for solar pathway lighting there are several factors, you should keep in mind including durability & weather resistance, brightness & color temperature, and battery life & charging time. By considering each of these factors before making a purchase decision you can ensure that you get the perfect set of lights for your outdoor space! Shopping for solar pathway lighting doesn't have to be difficult – just make sure that you do your research before committing so that you get exactly what you need!