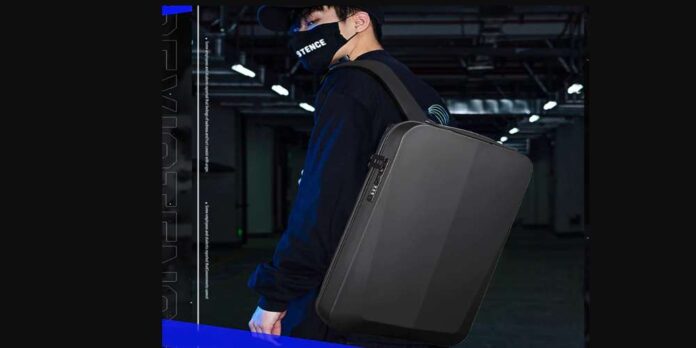 The first backpack made of hard shell was designed by Solid Gray. The original hard shell backpack, is the ideal safeguard for your laptop and other priceless items. A bag that resembles a turtle. And this rucksack is prepared to defend itself, much like a turtle. This backpack's incredibly inventive folding design is its secret weapon.
This design is carried out using specially developed metal and polymer composite materials. A hard shell backpack with this mix of shape and material not only provides a high level of protection. But a backpack that is as fashionable and incredibly light.
A Durable Shell Similar to that of a Turtle
Animals with robust shells served as the main source of inspiration while creating this hard shell backpack. For instance, all insects, turtles, and crustaceans have a hard shell that serves as protection and is shaped like a dome and formed of a thin layer of material. The manufacturer employ comparable shapes when creating the backpacks, but they execute them using cutting-edge materials that have exceptional qualities. The hard shells' polymer and composite construction allows them to be folded countless times without cracking.
Look For These Features In Hard Shell Backpacks
We won't mind if you have your eye on another bag, but as always, we're outlining all the qualities you ought to consider when looking for the greatest hard shell backpack to meet your requirements. In general, you'll want your backpack to be ergonomic and include at least padded, adjustable straps. Beyond that, you should choose a durable, breathable, water- and wind-resistant backpack. Choose a backpack with extra padding inside and out, as well as security measures like hidden zippers and locking mechanisms, if you're carrying valuables.
• The hardshell frame design offers rigidity and durability.
• The waterproof and protective base is molded to be shock-resistant.
• Large front dropdown storage compartment.
• 3-sided storage compartment access.
• Side zippered storage compartments.
• Integrated protective sunglass case with zipper.
FAQs about Hard Shell Backpacks
What do hard shell backpacks entail?
A hard shell backpack will shield its contents from stress and impacts thanks to its external shell and cushioned inside foam. Hard shell backpacks are lightweight yet strong and durable. Hard shell backpacks are a common favorite among travelers, explorers, and motorcyclists. A hard shell backpack is a practical and affordable choice for you if you want to safeguard expensive stuff like a drone, laptop, or vacation camera or if you just want to make sure your lunch makes it to work.
Is a water-resistant hard shell backpack required?
Idealistically, yes, You're probably purchasing a hard shell backpack because you want to protect your belongings and valuables. Water-resistant material will assure the safety of your possessions if you wear your backpack when you are out and about, whether you are traveling or on two wheels.
These days, more and more people are carrying about hardshell backpacks. They are long-lasting and easy to carry, and the interior of the strong shell is lined with foam to absorb shock and soften the blow of any impact.